How to download a video from YouTube
1) Enter the link of the Youtube page with the wideo on it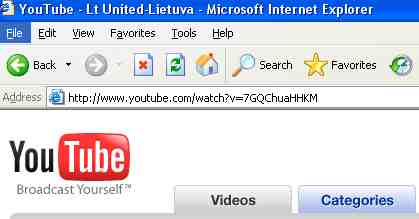 (if the video is embedded in another site and you don't know the URL, click "YouTube" on the lower right corner of the video window)



2) Click Download button

3) Direct download should begin

4) Enter file name with the extention "flv" (e.g. coolvideo.flv) and save

5) FLV player
If you don't have a FLV player, you can download it for free (as freeware) from here. There you will also find a freeware application to convert FLV files to popular video formats (mpeg, avi, mov...).




Back | Close window